Carbon Clamp for Carbon Bash Guard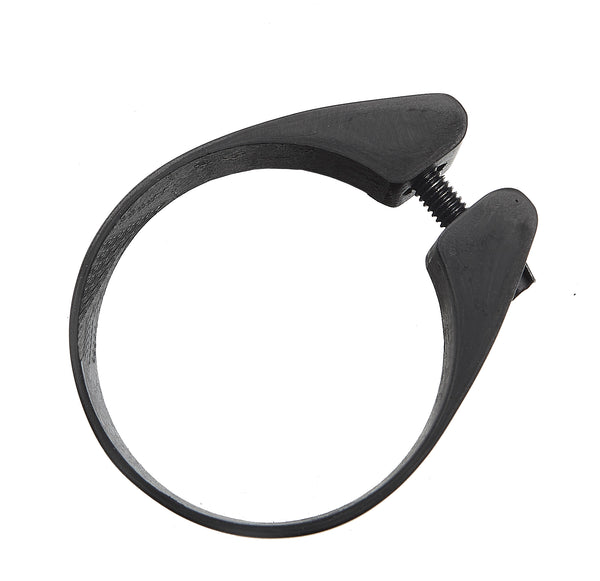 Replacement carbon bash guard clamps. Sold as one, individual clamp.
IMPORTANT: When installing the bash guard clamps, open them up just enough to push them over and around the stanchions. Do not spread them open enough to clear the stanchions. They are 100% carbon and they will break if opened too wide.
✦ Full, hand-laid carbon
✦ Sized to fit 36 mm stanchions
✦ Fits all Wren suspension forks
✦ Uses Torx T20 bolt