Perseverance Front Rack & Cage Mounts Adventure Kit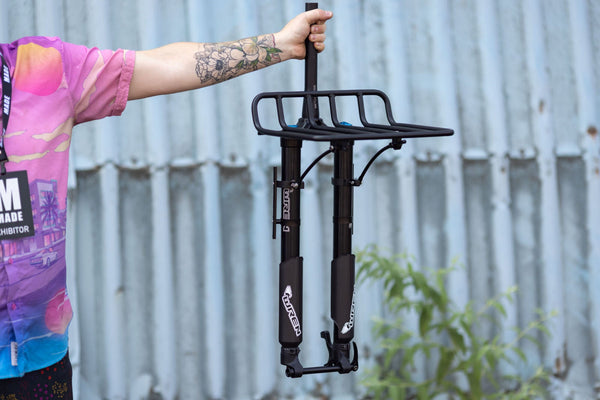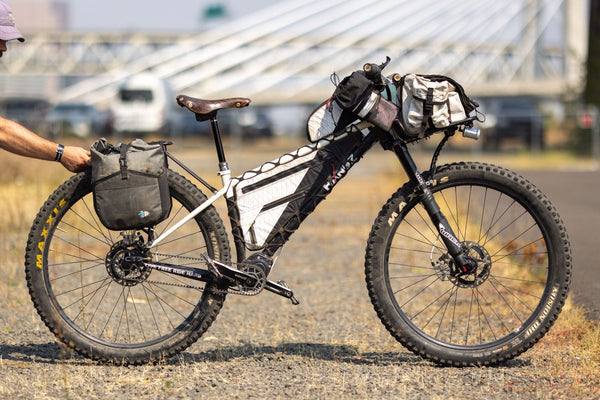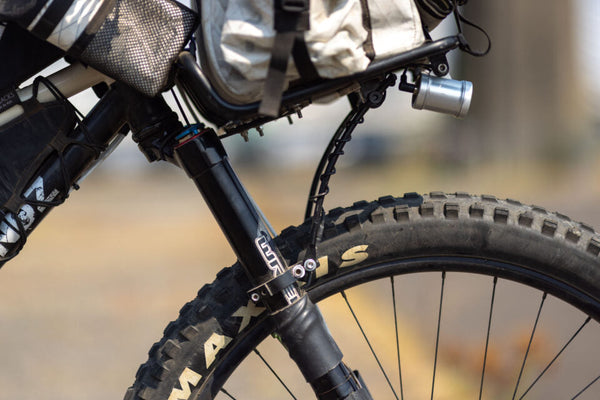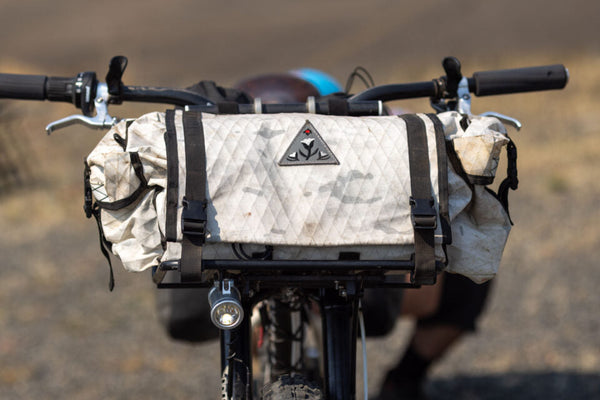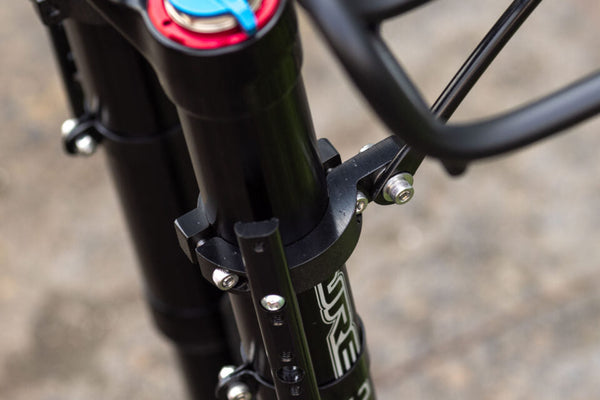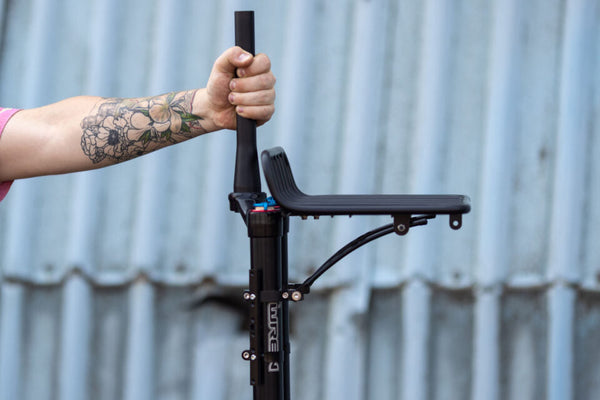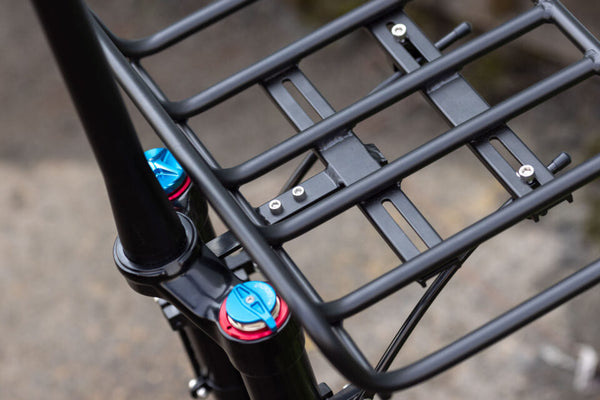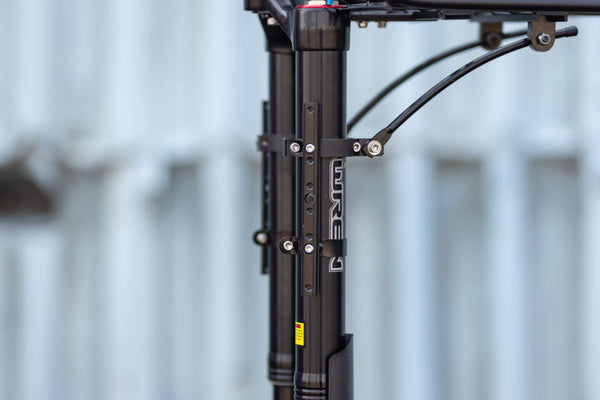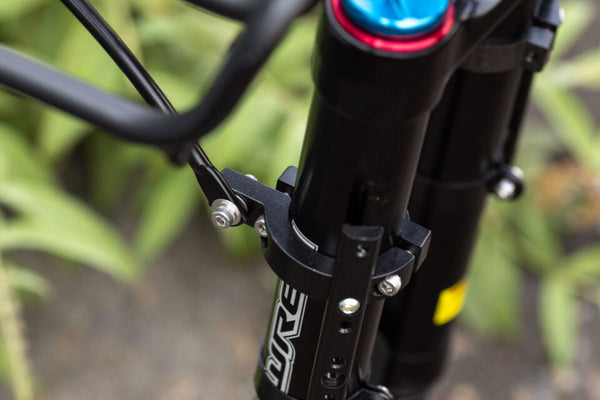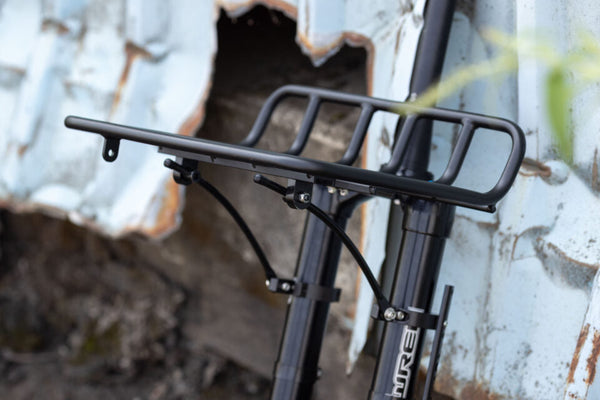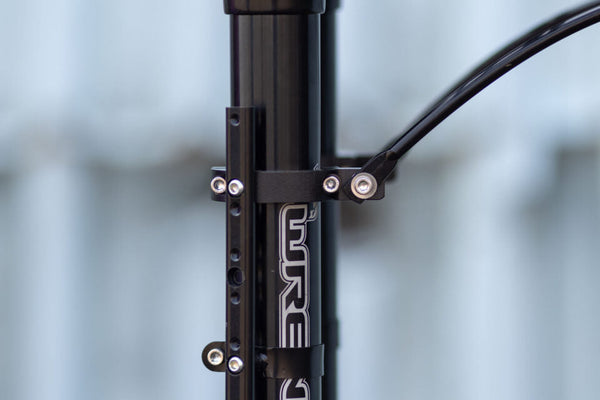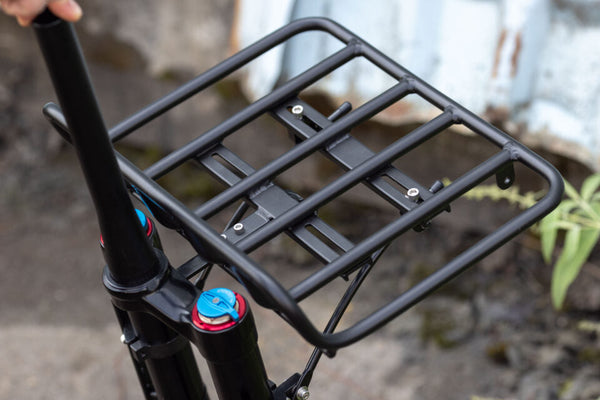 This product is in pre-sale and will ship out this winter. Buy early and save 10%.
Want to run a rack with suspension but don't own a Wren Inverted fork? Snag our fork with a Perseverance Rack and save 20%.
Racks & suspension have never played nicely together in the sandbox. Sure there are creative ways to attach a front rack to a suspension fork, but the added mass to the fork's moving parts makes the suspension less sensitive to bumps while drastically impacting the bike's handling and jostling your rack's load all over the place.
Unlike traditional mountain bike suspension forks, our forks are inverted. This means we can build a rack that doesn't move with your fork's travel or increase the weight of your fork's moving parts, keeping your fork extremely sensitive & your handling solid.
Enter the Wren Perseverance Front Rack...
Works with any Wren Suspension Fork. From fatbikes to mountain bikes; 80mm travel to 150mm of travel.
Large rack platform designed with intentionality for packrafts, Wald-style wire baskets, carradice bags, the entirety of the heavens and all your adventure needs.
Integrated suspension fork bottle cage rails. These rails can also double as mounting brackets for wire baskets, milk crates, and direct-mount bags.

Fork Bottle Cage Rails will be sold separately for folks looking to just run the bottle mounts without a rack.
Integrated dynamo light tab placed with intentionality for easy wire routing and output to charging devices stored in a front bag.
Rack designed for quick on/off removal with a super slim profile once removed for ease of travel and storage. We really wanted a large rack that packed down small for flight, rail, and bus.
6061 Alloy. Beefy 13mm diameter oversized rails.

A rack built to take advantage of your bike's suspension so whatever you're transporting feels like it's hardly even there.
For best handling at max carrying capacity (10kg), we recommend the use of a Cane Creek Viscoset.

All product photos are credited to Bikepacking.com. Click here to see their coverage of the MADE Bike Expo in Portland, OR where we officially launched this rack.