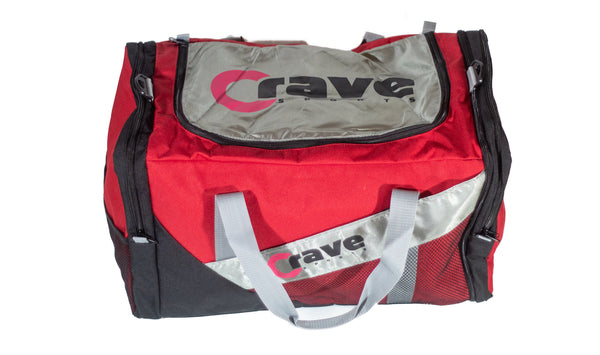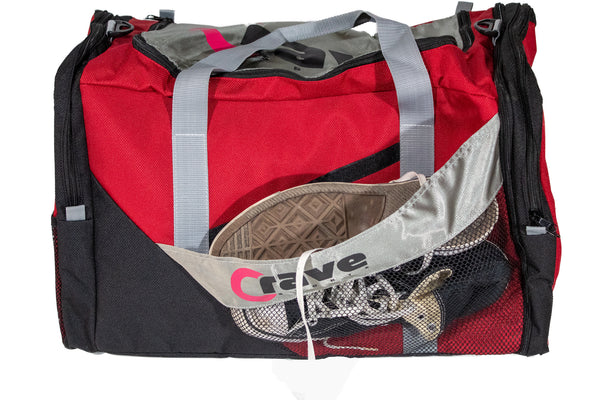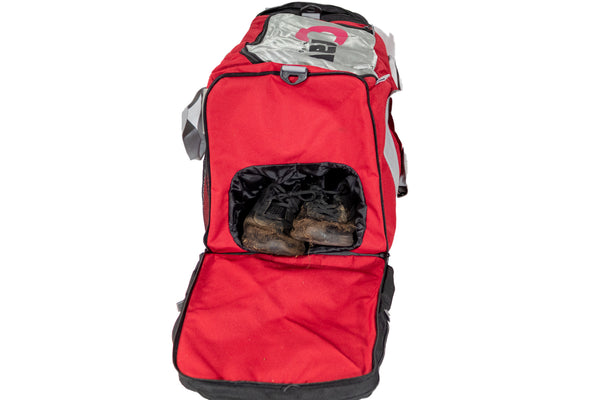 The ideal carrying bag with 2 waterproof, zippered pockets for shoes and for wet, smelly clothing. Plus 4 mesh side pockets. The one bag that can do it all!
Back before there was Wren Sports, there was Crave Sports. Crave's product line consisted of bags, hydration packs and other "cut and sew" type products. We quickly realized that although we had some good ideas, our interest just wasn't in these products. We love bikes and wanted to make a statement with innovative products that would benefit riders and keep our juices flowing. And as they say... the rest is history!
But back to the bag. This was Crave's first and most successful product. We sold thousands of these at $49.99. A carry bag that does it all. Indestructible nylon construction with plenty of space and some innovative pockets to keep your clean stuff separate from your dirty stuff. Strap one of these to your Wren OneRack and hit the trail! If you crave sports, you will crave this bag! And it ships free! But hurry, we only have a limited supply. When they're gone, they're gone!
Here's what you get:

Light weight, indestructible nylon construction.
4 Mesh side pockets for quick access to shoes, water bottles, towels, etc.
2 Waterproof, zippered side pockets. One especially designed for shoes. The other perfect for wet, smelly clothing.
1 Multi-use, zippered side pocket.
Top flap zips open on 3 sides for access to the extra large main compartment.
Heavy duty zippers and triple reinforced handles with snap closure.
Removable shoulder strap for hands-free carrying.
Bag measures 22" L x 13" W x 13" H.