No-Nonsense - EXTREME Torque - Star Ratchet Fatbike Rear Hub and NEW Front Hubs (Coming Soon)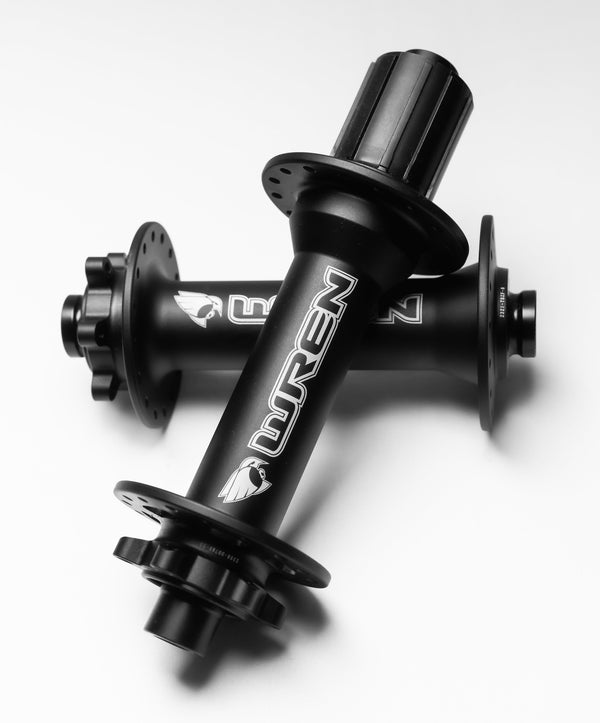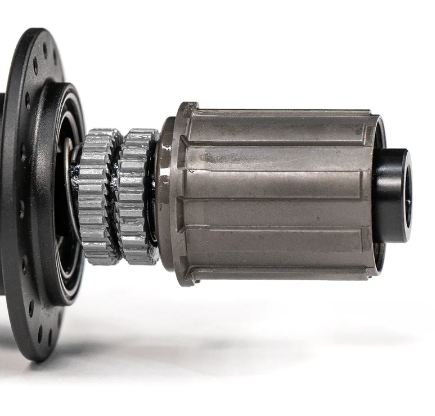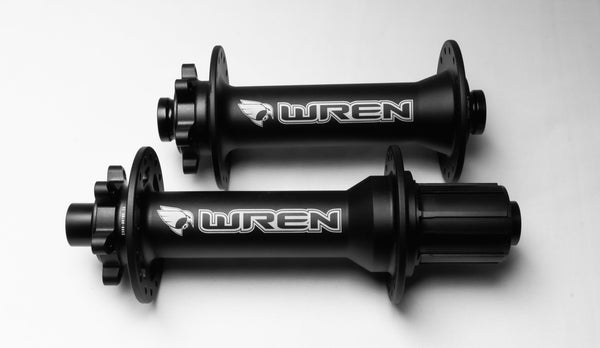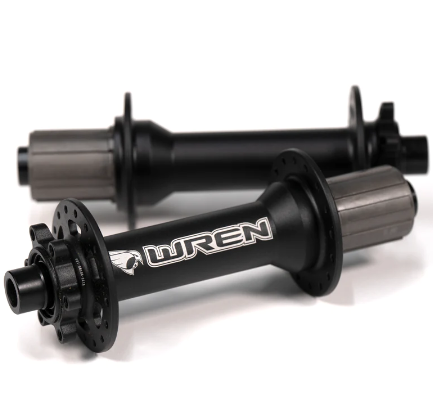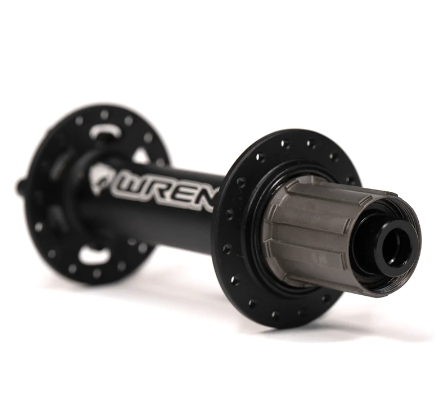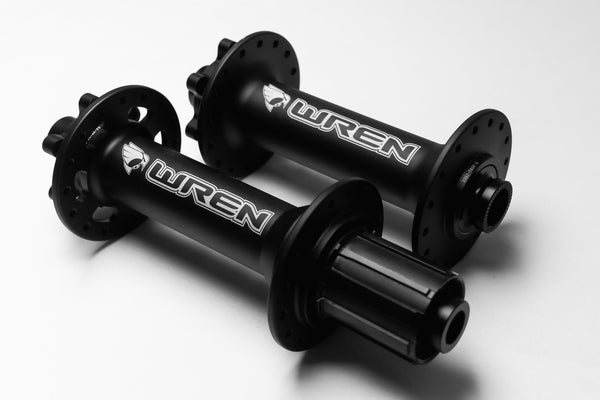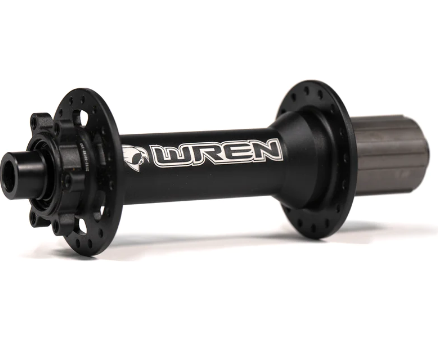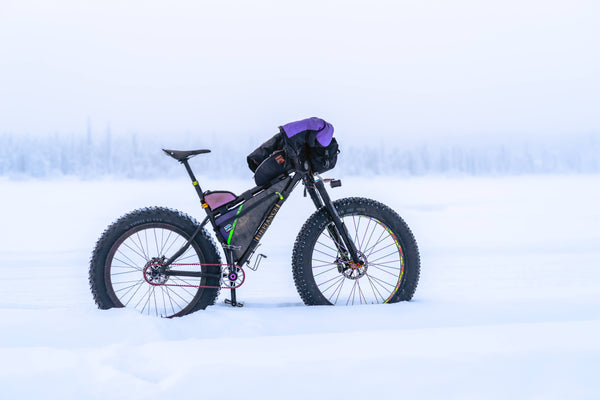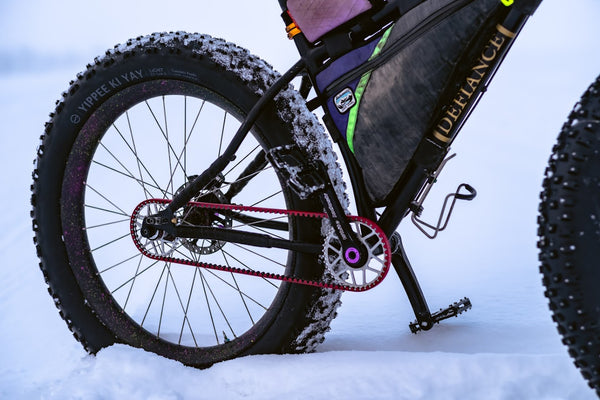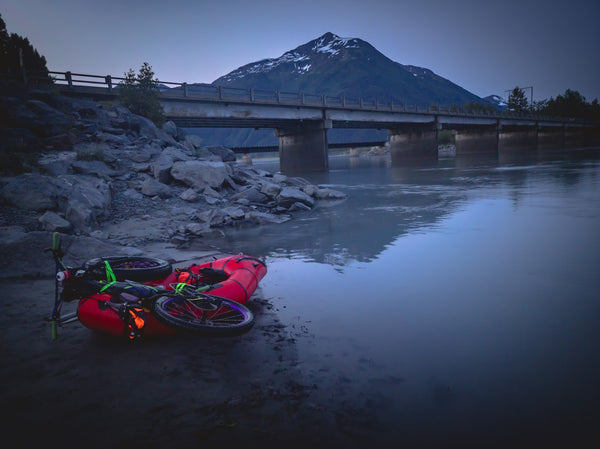 EXTREME STRENGTH AT NO ADDITIONAL WEIGHT PENALTY.
As experts in designing fatbike components built for extreme conditions, it's no surprise that we were asked to help ebike manufacturers build rear hubs that could survive massive torque while remaining lightweight.
To this end, we designed our No-Nonsense Rear Fatbike around a tooled steel freehub body and a beefed-up star ratchet engagement system.
You've never seen a hub like this before. At 390 grams, our hub is on par with premium lightweight rear fatbike hubs on the market but cuts no corners on freehub durability. Whether you're running a powerful ebike motor, have legs the size of a Kentucky Derby superstar, or need the piece of mind of a component built to last lifetimes, this freehub will show none of the common bite you get from cassettes cutting into most freehubs on the market all while distributing load across an overbuilt engagement mechanism. Better load distribution and more stiffness also means longer bearing life.
WHAT IS A STAR RATCHET HUB?
Used by other quality hub manufacturers like DT Swiss, star ratchet hubs use a combination of springs and teethed rings to create a higher contact ratcheting mechanism that is also significantly lighter than traditional pawl-based freehubs.
Our star ratchet hub is extra burly, distributing torque across 36 deeply grooved points-of-contact opposed to the 4-6 points-of-contact on a pawl-based freehub.
This addresses a common point of failure for many regular hubs where the pawls will break or strip the race in the hubshell causing the power to no longer be transferred to the rear wheel. The even power distribution between the star ratchet teeth ensures a smooth and reliable drivetrain.
NO TOOLS REQUIRED.
The star ratchet hub can be assembled and disassembled with no specialty tools, resulting in easy access to bearings, freehub body replacements, and configuration between 190mm and 197mm frames.
TOOLED STEEL VS EVERYTHING ELSE OUT THERE.
There's no way around it, tooled steel is very heavy stuff. It is also insanely strong, distributes load very effectively, and is very resilient to stripping. By balancing the weight of our rear hub by using star rachet technology we can build a ridiculously strong freehub that holds its own with other premium fatbike hubs on the market.
Our rear hub comes with Shimano HG or Micro Spline style freehub bodies or SRAM XD freehub body. We chose these freehub bodies to meet the needs of the largest number of users and drivetrain configurations on the market. 
REAR HUB SPECIFICATIONS.
Hub Width: 190/197mm (adjustable via end caps provided)
Axle Diameter: 12mm
Weight: 390 grams
Ratchet Teeth: 36t
Spoke Holes: 32
Spoke Gauge: 13
Material: Aluminum hub with steel freehub body
Cassette/Sprocket Compatibility: Anything that fits a standard Shimano HG, Shimano Micro Spline or SRAM XD freehub. Select the freehub body you need when ordering.
Finish: Matte Black with laser etched Wren logo
NO-NONSENSE FRONT HUBS (Coming Soon)

And now, due to popular demand, we have rugged front hubs available to match up with our star ratchet hubs. Made with the same high quality materials and precision manufacturing that goes into our rear hub.
FRONT HUB SPECIFICATIONS
Hub Width: 135 mm or 150 mm
Axle Diameter: 15 mm thru-axle style
Weight: 390 grams
Spoke Holes: 32
Spoke Gauge: 13
Disc Rotor Mount: 6 bolt

Material: Aluminum hub
Finish: Matte Black with laser etched Wren logo
FEEDBACK FROM EBIKE USERS AT BIKTRIX...
Ratchet hub for Sondors LX Mid Drive:
LX was shredding hubs. 3 bearing failures in the original and 2 replacement hubs. LX's 160Nm Mid Drive motor was too much for cheap Chinese hub to handle. Ratchet hub solved that problem. Got my bike back again!!!
Just get it:
I hooked this up to a POWERFUL mid-drive. ZERO issues. Im running a CYC X1 PRO GEN 2 Kit. 72v 5000W. This hub handles it.
:DIY 6KW MidDrive Motobecane Sturgis Bullet FatBike
Excellent. I had a local Bike Shop Owner I've known for years restring rear wheel with the Wren Hub. I have literally torn to shreds 3 different high-end SRAM HD Hubs and again after rebuild etc. This hub really pulls a lot more than its own weight. I've applied up to 5000W or roughly 6 horsepower in 6th gear that's about a 12/36/44 tooth ratio...bottom line 150lb bike 210 pound rider up to 55 miles an hr short burst and 40 mph steady and consistent reliable transport. Thanks for a great HUB. 👍 worth every cent...

The WREN HUB is the way to go:
I'm in my 5th year riding my Ultra. I have broken my stock hub by overstressing it. Normal pawls-based hubs can't take my power and the 1,000-watt motors after a few hundred hard climbs. So for peace of mind, I bought the WREN. Now I think it's unbreakable. If you are a hill climber I think you should consider it.
Tim Crawford - Good upgrade:
Blew out my original hub. Got the Wren star ratchet hub. Had a good bike shop install it with new spokes and a new tire set to boot. The mechanic commented on the quality of the hub and said I'll probably never have another blowout. I was nervous about the fit but Biktrix had me send photos and measurements and everything fit fine.
Wren Hub:
Great replacement for the OEM hub. Warranty service was excellent